Farming
Our farm, ideally located at Lenswood in the Adelaide Hills, plays a critical role ensuring that the highest quality flowers reach our key customers, from retailers & florists to independent grocers.
Our crops include Oriental & Asiatic Lilies, Tulips, Hyacinths, Peony Roses, Sunflowers, and Chrysanthemums, Iris, Magnolias, and many other specialty native flower & foliages.
We are also very proud to work with, and exclusively source flowers from, Australia's leading flower growers with a goal to satisfy our customers all year round.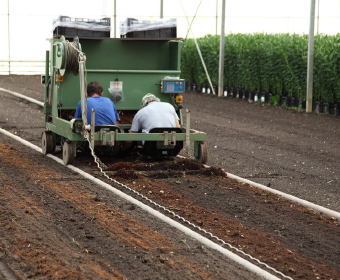 Our focus on our farm and with our supply partnerships are:
Post-Harvest treatment & processes
World's best growing practices
Cool chain management
Product variety development
Exclusivity